Why drink milk? Is drinking milk every day really necessary? Click and discover the importance of milk for your health. Today there is a big controversy about whether or not to drink milk. Many people say that milk is not good for the body, but is it true? Give one thing everyone knows: an adequate calcium intake is needed every day and calcium is found in greater quantities in milk!
Milk and milk products are great foods:
Consumption is related to the prevention of chronic diseases;
Low-fat options contribute to a healthier life;
Provides excellent protein, vitamins and minerals;
It has a large amount of calcium that participates in the formation of bones and teeth;
Now let's talk a little bit about the calcium in milk.
Milk and its derivatives are the foods that have the greatest amount of calcium.
100 ml of milk has 120 mg of calcium
1 200 ml cup = 240 mg of calcium
This means that you will need the same amount of calcium as 1 cup of milk. On average the adult human needs 1000 mg of calcium a day!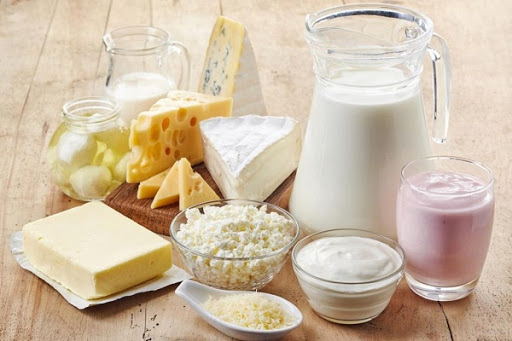 According to the Food Pyramid , 3 portions of the milk and dairy product group are required per day:
Examples:
1 glass of milk (200 ml)
1 cup of yogurt (200 g)
1 medium slice of white cheese (+ -50 g)
1/2 spoon of curd (+ – 100 g)
You can include these portions in the Breakfast and Snacks between meals such as Morning Snack, Afternoon or Evening.
If you have lactose intolerance or milk allergy look for other sources such as those mentioned above, or soy milks and other ingredients such as rice and oats that are fortified with calcium, on the market there are also several brands of lactose-free milk for those who are intolerant.